If you're purchasing a motorhome or considering securing protection for your home-on-wheels, your research has likely led you to the world of RV extended warranties. An extended RV warranty is a policy that covers certain mechanical and electrical components. These extended service contracts can financially rescue you in the event of a major breakdown.
Instead of paying those hefty repair costs, your RV warranty plan will step in to pay the bill. Once those covered failures are repaired, you'll return to the road with your travel budget intact.

When looking at a motorhome, regardless of the drivable RV Class, you should consider the potential for RV breakdowns and the financial impact. It's important to know your options and make an informed decision about how to protect your RV plans. So, let's dive into some extended RV warranty education.
How Does an RV Warranty Work?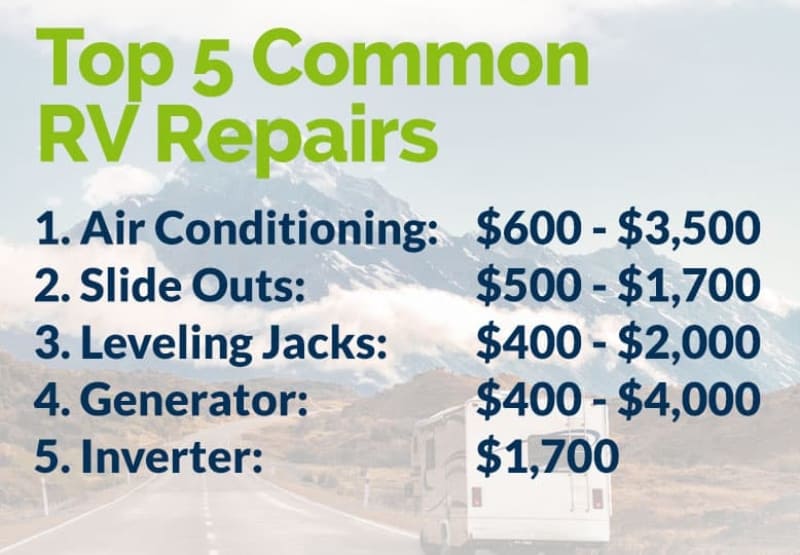 An RV warranty is essentially an agreement where the warranty agrees to pay for the cost of mechanical and electrical failures. In exchange, you're responsible for a premium and per-visit deductible.
Instead of paying hefty repair costs yourself, the policyholder and their repair shop representative contact the RV warranty administrator.
If the failed component is covered by the RV warranty, then the administrator will walk the customer through the claims process. They'll then provide a pre-authorization and ultimately make payment for the claim.
There are a few different ways to purchase coverage, ranging from your selling dealer to an online provider, like our recommendation at Wholesale Warranties.
Be sure to educate yourself on the policies offered by reviewing the full contract before you buy. Consider policies backed by financially stable insurance carriers. Also, work with a provider you feel has a firm and reliable reputation in the RV community.
Exclusionary vs. Comprehensive Motorhome RV Warranty Coverage
RV warranty providers will usually offer a few different levels of coverage, with brokers such as Wholesale Warranties having the widest array of policy and coverage options. Mostly, all plans will fall into one of two categories: exclusionary RV coverage and comprehensive or listed component RV warranties.
Exclusionary Coverage
If you're looking to avoid the most risk when it comes to the cost of RV repairs, look no further than exclusionary RV warranty coverage. With these policies, all mechanical components except for those specifically listed are covered on your motorhome under an exclusionary policy.
If your breakdown isn't directly listed as an exclusion, it'll be covered, making these plans very comprehensive and straightforward.
Motorhome owners tend to lean toward exclusionary coverage, as drivable RVs contain so many mechanical and electrical components, from your engine to your appliances, slide-outs, leveling system, and more.
Comprehensive Plans
The other option is comprehensive coverage. These RV warranty plans are intended for RVers who want good coverage at a more affordable rate.
The comprehensive policy, or listed component warranty, is a great choice for many RVers. This policy lists exactly what is covered. If your failure is included on the list, then it is covered!
The comprehensive coverage plan still covers a variety of mechanical failures. For motorhomes, in particular, they cover engine, transmission, steering and brakes, air conditioning, water system, refrigerator, electrical, and more.
Powertrain Only Policy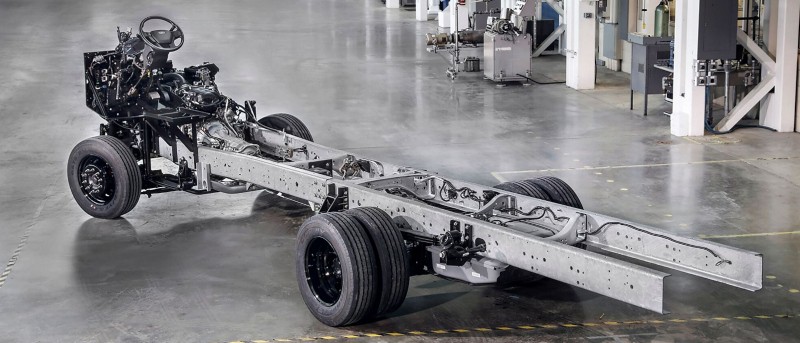 The Powertrain Only RV warranty policy is the third type of coverage, exclusive to motorhomes. This comprehensive plan will specifically cover the engine and chassis components while excluding coach items like appliances, heating and cooling, slide-outs, etc.
This level of coverage comes at a lower price point than your classic exclusionary and comprehensive plans while still offering coverage from the failures with the highest potential cost: like your $25,000+ engine.
This option is great for those looking for catastrophic coverage or RVers who intend to fix most things themselves but are unlikely to overhaul an engine.
Motorhome Warranties
There are a few different types of motorhomes, and each has slightly different coverage needs. Motorhomes can be separated into two main parts: the coach and the chassis. The chassis includes all the mechanical and moving parts, whereas the coach includes heating, cooling, water, and waste systems.
Most motorhome warranties will cover coach and chassis components. Here are the different types of motorhomes, their defining characteristics, and the coverage options available for them.
Class A RV
Class A motorhomes are some of the largest and most expensive RVs available. These are the most luxurious motorized vehicles on the market. Class A motor coaches are built on a bus or semi-truck platform, giving them plenty of room for a wide array of amenities at a residential level.
The risk of RV repair increases with each rig's mechanical and electrical component, making the Class A the one with the highest risk.
Because Class A RVs are more expensive than their counterparts, they're also more expensive to repair. Exclusionary coverage would be wise if you're looking to secure protection. Although the exclusionary plan will cost more than comprehensive coverage, your travel budget will be well-protected!

Since Class A rigs are a big investment, it's understandable if you're hesitant to spend additional money on an exclusionary plan. It's also worth looking into what add-ons are available for your Class A. The goal is always to save money, and with the widest coverage net, an exclusionary plan has the most cost-saving potential.
Class B RV
A Class B motorhome, or camper van, can be more affordable. They've become more popular as they continue to appeal to a wider range of people in more demographics.
Camper vans and B Plus RVs are full-size vans with RV features. Due to their smaller size, there are smaller and/or fewer features than the other categories of motorhomes. Remember that a good provider, like Wholesale Warranties, will price your plan accordingly—meaning a Class B policy will come in at a lower rate than a Class A plan.

If you purchased a Class B because you're on a budget and you are willing to accept some risk, comprehensive coverage might be the best choice for you.
If you want to take advantage of the money saved by opting for this vehicle instead of a Class A or C, then you may have room to maximize protection by purchasing an exclusionary plan.
Keep in mind fewer amenities don't equate to zero amenities; however, repair costs are still a valid concern for Class B owners.
Class C RV
Class C motorhomes are similar in size to both Class A and Class B RVs. One of the biggest differences is that they are built on either van, heavy-duty van, or heavy-duty truck chassis.
The driving compartment is also separate from the body of the RV, making them less intimidating than the big Class A motorhomes. Class C RVs can be quite large, meaning there's plenty of room for amenities but the potential for a breakdown.
There's a Customizable RV Warranty Plan for Your Motorhome
There are plenty of benefits to having a customizable RV warranty plan for your motorhome. You're in charge of deciding on the extent of coverage that fits your budget.
The knowledgeable RV warranty specialists at Wholesale Warranties are happy to guide you along to help you determine the appropriate level of coverage, ultimately helping you save money.
The goal is education, and doing your due diligence on coverage options now might just save you big bucks on the road ahead.
---