Have you ever been driving down the road on a very hot summer day, and felt the heat coming through your motorhome's floorboard? Or, how about this one; you're driving through the mountains, and the best way to talk to your companions is with a megaphone? If this seems too familiar, then it's probably time to consider updating your RV engine insulation.
RV engine insulation is a great idea if you want to improve the comfort of driving your motorhome. Many RVs and motorhomes don't come with engine insulation as a standard feature.
Fortunately, adding RV engine insulation to your motorhome is a relatively easy task, and can make a huge difference in temperature, noise level, and overall travel comfort. In this article, we'll share with you all the things you need to know about RV engine insulation.
What Is RV Engine Insulation?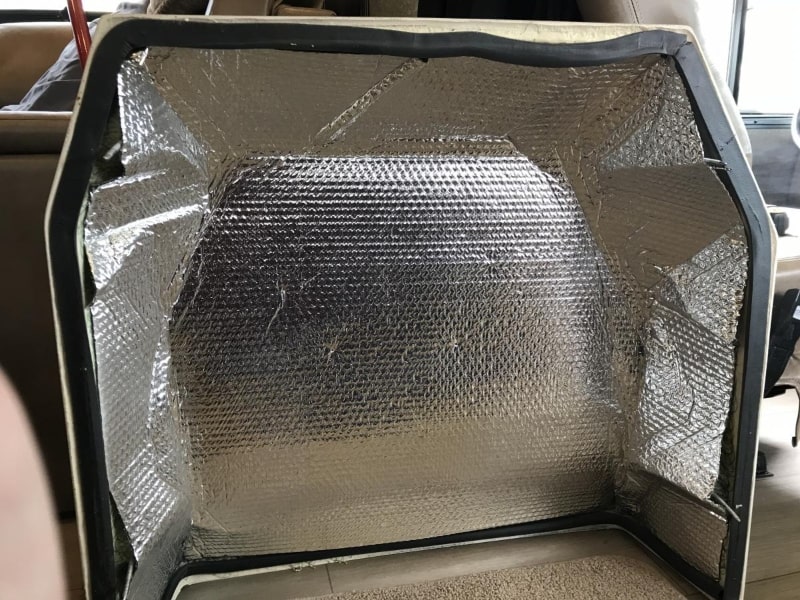 In the most simple of explanations, RV engine insulation is a group of products that are used to provide protection from heat and sound. RV engine insulation comes in a wide variety of materials and installation modes.
Some versions stick to the inside of your Class A motorhome's dog house (the engine hump between the pilot seats). Other products are installed by a professional company that adds a spray insulation coating to the engine compartment.
No matter the type you pick, the main goal is to provide a sound and heat barrier between you and your motorhome's engine.
2 Reasons You Need RV Engine Insulation?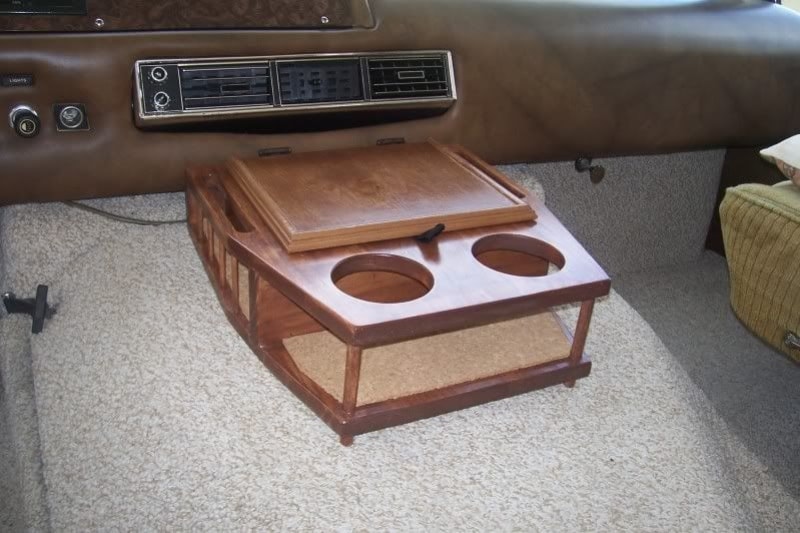 There are two main reasons that you would consider RV engine insulation. We hinted at them both at the beginning. Most owners add engine insulation because they either have a heat or a noise problem. And sometimes, they have both.
1. Heat Proofing
If you are driving a class C or class A motorhome, you've probably noticed how darn hot it gets in the cab when you're driving. This is particularly noticeable in the summer. The large engines that are necessary for moving your RV from place to place get hot.
One of the most common reasons that camper owners install engine insulation is to reduce the addition or loss of heat in the cab. While the culprit is usually heat, engine insulation can also provide a barrier against the cold. This is nice if you travel year round and spend time in colder climates.
2. Sound Proofing
The other problem with larger motorhome engines is sound. Large motor coach engines are built with features to keep them quiet when heard from the inside and outside. Over time, the factory installed insulation may wear down with age. You may want to add RV engine insulation as a way of reducing the noise level in your motorhome.
How Do You Know Your RV Needs Engine Insulation?
For many people, the cues that they need to add RV engine insulation are subtle. Some RV owners notice that there's a distinct difference between the cab temperature and the living area. The cues may be a bit more distinct. Perhaps you touched the console of your RV and it's hot. This is a really good indicator that your RV needs engine insulation.
Heat isn't the only indicator. If you have to yell at your passenger when your RV is going up a hill, you probably should consider some engine insulation. Adding RV engine insulation can be a great way to reduce the presence of engine noise in your motorhome.
This can be a great benefit if you have small children that like to nap in the RV. The engine noise makes it hard to listen to your favorite road music or audiobook while traveling.
Do RVs Come with Engine Insulation?
If you are struggling with engine heat and noise in your RV, you probably wonder if there's any insulation installed from the factory.
Older RVs frequently don't have engine insulation in the dog house hump between the pilot and co-pilot seat. The fiberglass cover does have some heat and sound insulating properties, but not to the level of true insulation. Therefore, if your RV is more than 10 years old, you may want to add RV engine insulation to the doghouse cover.
Newer RVs generally have some amount of engine insulation. It may be just a thin layer, so adding an extra bit of engine insulation may be a real benefit to your motorhome.
4 Steps on How to Install RV Engine Insulation 
Fortunately, most RV engine insulation products are pretty easy to install on your own. They're also pretty inexpensive. If you don't want to pay someone to do the work, its nice to know the steps for installing the insulation yourself.
1. Gather Materials and Tools
Before you get started, you need to pull together all of the tools and equipment you'll need to install your RV engine insulation. You'll want to read the installation instructions of the product you've purchased before you start gathering tools. Here is a basic list of items you'll need to have on hand when you install engine insulation:
Heat shield insulation
Gloves
Sandpaper
Scissors or utility knife
Screwdriver
Marker or pen
Tape measure
Rag or towel
Good cleaner
Step 2: Remove the Doghouse Cover
The doghouse cover will need to be removed in order to install the engine insulation. The exact procedure for this will be different for each RV. You'll need to consult your RV owner's manual for the proper way to remove the dog house cover without causing damage.
Step 3: Cut Heat Shield Insulation to Size
Once the dog house cover is removed, measure the inside of the cover so you know how much heat shield insulation you'll need. If your doghouse cover is relatively square, this'll be pretty easy. However, if the doghouse cover is oddly shaped, you may have to find a creative way of measuring and cutting the insulation.
Step 4: Attach to Doghouse Cover and Edges
Some insulations will come with some sort of adhesive included. If the product you've selected doesn't, make sure that you have a good adhesive product. Spray on adhesives usually are the best solution for adding RV engine insulation to the inside or outside of the doghouse.
3M's multipurpose permanent spray adhesive is one of many great spray adhesives that keep the RV's insulation in place despite the heat and road conditions.
Once you have your adhesive on the doghouse cover and edges, you can start applying the insulation over the adhesive. Make sure that you use a good amount of pressure when attaching the insulation. This'll help the insulation stick securely to the inside of the doghouse cover.
When you're done installing the insulation, replace the doghouse cover, and you are ready to hit the road.
What Kind of Engine Insulation Would You Use in an RV?
The best type of engine insulation for RVs is a heat shield type of insulation. These products usually have some sort of layer that protects the inner material from the heat of the engine.
4 RV Engine Insulation Products to Try
If you aren't sure what RV engine insulation to use, here are four products that you may want to consider.
1. uxcell 394mil Engine Heat Sound Deadener Dampener Insulation Mat
If you don't want to deal with messy adhesive glues, the uxcell 394mil Heat and Sound Dampener Insulation Mat engine is a nice solution. This RV engine insulation has an adhesive back for quick insulation. This product is also thicker, so it may provide more noise and heat protection than other options.
2. FatMat Self Adhesive Rattletrap Sound Deadener with Install Kit
If your biggest concern is noise reduction, FatMat's Rattletrap is specifically made for noise reduction. This 80mil sound barrier cuts easily and is self adhesive so you don't need to purchase glue or tape to install this product.
3. Siless Liner 157 mil Car Sound Deadening and Heat Insulation Foam
This extra thick sound and heat foam for RVs and cars provides you with a moderate amount of protection from heat and sound. Features of the Siless Liner 157 mil Car Sound Deadening and Heat Insulation Foam that we like are the cutting grid on the backing and the super strong adhesive back.
4. LINGDA 10mm Heat Shield Thermal Sound Insulation
Our last product suggestion is a thin heat and sound barrier from Lingda. This product will provide a small amount of protection and is a good choice for engines that already have some insulation installed. This insulation comes in a larger roll than other products. It might be a good choice for larger RVs and motorhomes.
Is Insulating Your RV Engine Worth It?
One of the joys of owning an RV is to have added comfort when traveling. If it's no longer comfortable to sit in the cab and travel from place to place, you may have an engine heat and sound problem. Unlike many RV maintenance tasks, adding RV engine insulation is a quick and inexpensive way to increase the comfort of driving and riding in your motorhome.
So, is it worth the time and effort to install RV engine insulation? You bet it is! We think it's one of the best things you can do to improve your travel experience and have more fun in your RV.
---
About the Author:
Jason Gass is a full-time freelance writer and part-time RVer whose goal is to share great stories around a campfire with good friends.
When he's not working, he spends most of his time camping, searching for the best breweries, and road-tripping in his teardrop trailer with his wife, daughter, and two dogs.