It might seem silly to pay the cost to transport an RV; your RV is designed to be driven, so why not just drive it? But, there are a variety of reasons you might want to have someone else transport your RV to its destination.
This article will cover everything you need to know about transporting your RV. We'll cover the cost to transport an RV, the reasons why you'd want to do so, how to find the best transporter, and much more.
Why Would You Want to Transport Your RV?
There are many reasons you might transport an RV.
One of the most common reasons to transport an RV is that you've purchased one that's in another state. If you can't (or simply don't want) to go pick up your newly purchased RV, it can be well worth paying the cost to transport the RV. And if you buy a used RV in poor condition to fix up yourself, you may not have any other option but to transport.
Another common situation is snowbirds paying to transport their RV south in the winter or back home in the spring. For them, flying home is more convenient than taking a long road trip in the RV.
Yet another reason to transport your RV is due to a sudden emergency. If your RV is stuck in one spot due to a breakdown or sudden medical emergency, you may have no other way to transport it elsewhere.
How Much Does It Cost to Transport an RV to 4 Different Locations?
The exact cost to transport an RV depends on many factors. But, we can give general price ranges for a variety of destinations.
1. Within the U.S.
The cost to transport an RV within the US will typically fall between $500 and $3000, with higher prices being paid for longer trips. The cost to transport an RV within the same state or city can fall under $500.
2. Internationally
You'll pay high costs to transport an RV internationally, especially if the RV is shipped overseas. If you ship your RV to Canada or Mexico over land, you'll pay anywhere from a few hundred dollars to around $1,000, depending on your RV's exact distance and size. But shipping the RV over the ocean will cost anywhere from $1,000 to $6,000 or more.
If you transport an RV across international borders, you'll likely also have to pay import duties on it. Duties are generally based on the value of the vehicle, and can add a significant amount to your overall costs.
3. Hawaii
Hawaii's distance from the lower 48 means you'll pay very high costs to transport your RV there. Transporting your RV to Hawaii will cost anywhere from $2000 to $5,000.
Hawaii isn't the most RV friendly destination. You won't find too many RVs on the various islands, and there are extremely few RV parks in the state. Plus, there are laws against sleeping in your RV, and the infrastructure isn't designed to support large vehicles.
Due to this, you should consider whether transporting your RV to Hawaii is worth it. If you really want to RV in the Aloha state, it might be easier and cheaper to rent an RV while you're there.
4. Alaska
Much like Hawaii, the distance to Alaska means you'll pay high prices to get your RV there. The cost to transport your RV from the continental U.S. to Alaska will typically range from $2,000 to $5,000 or more. The good news is that it's usually cheaper by about half when you ship your RV back on the return trip through the Alaska Marine Highway System.
How Much Does It Cost to Transport an RV Per Mile?
The cost to transport an RV per mile depends on how far you're going. Longer distances tend to have cheaper rates per mile.
If you're transporting your RV less than 100 miles, you'll typically pay between $3 and $4 per mile. For trips up to 1,000 miles, your rate will drop to between $1 and $2 per mile. For especially long trips over 1,000 miles, shipping rates can get as low as $0.50 per mile to transport your RV.
8 Factors That Affects the Cost of Transporting an RV?
As mentioned previously, a variety of factors affect the cost of transporting an RV. Let's take a look at all the different factors in question.
1. Transportation Type
There are several different ways to transport an RV, all with different costs. "Drive away" transport, where you hire someone to drive the RV to the destination is among the cheapest options.
Having your RV towed away or transported on a flatbed is slightly more expensive than drive away services. Shipping an RV by rail will be slightly more expensive than that, with the most expensive transportation type being by boat.
2. RV Size
The bigger your RV, the more it will cost to ship it. That means both length and width (and to a lesser degree, height) will contribute to shipping costs, as will the weight of your RV. Due to this, smaller Class B and C RVs are much easier to transport than large Class A motorhomes.
3. Time of Year
Weather and seasonal demands cause the cost to transport an RV to fluctuate throughout the year. Demand spikes when RV purchases are highest between March and October. When snowbirds head south around October, and around April when they head back north, costs rise. As ice and snow make transportation more difficult, you'll also see prices rise in the winter months.
4. Where You Live
Where you live will affect the cost of transporting your RV. The farther away your destination is from where you live, the more you'll pay. For example, if you want to transport an RV from Florida (map Zone 6) to Washington State (map Zone 2), you'll pay a hefty amount to do so. RV transportation rates also just generally vary a bit from place to place.
5. Gas Prices
RV transporters have to pay for gas. The cost of fuel will affect the cost of transporting your RV. When gas prices are high, RV transporters will pass those costs along to you, especially for land transport like drive away and flatbed transport.
6. Labor Costs
If you live somewhere where labor is more expensive (say, Los Angeles), this will increase the transport cost, especially for drive away services. Transporting an RV typically requires at least a driver, and usually other workers. All of these people have to get paid, and the cost of that labor will contribute to your overall cost.
7. Operating Expenses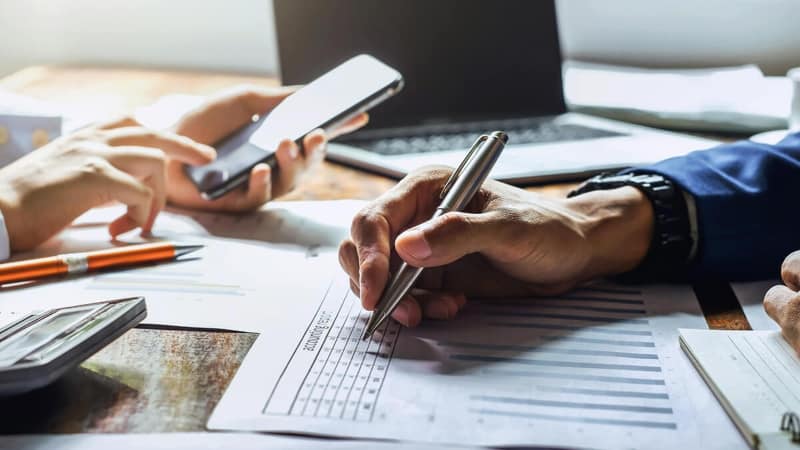 Every business has overhead costs it must incur to operate. These expenses include business insurance, utilities and property bills if they have a physical location, staff salaries, and taxes. To stay healthy, they must make some profit to reinvest in the business. this is one of the many factors that decide their pricing.
8. Competition
RV transportation is a competitive business, and you shouldn't settle for the first price you're quoted. Competition between different transporters will affect the cost of transporting an RV. Always shop around with multiple companies to get the best price.
How Do I Ship an RV?
When shipping an RV, you'll have two main options: hiring an RV transportation service, and hiring a private individual to drive your RV. Let's take a closer look at both.
Hire an RV Transportation Service
An RV transportation service will typically transport your RV on a trailer of some kind. In some cases, RVs can also be transported by boat or train. This has the advantage of not putting extra miles on the RV, but is typically more expensive.
Hire Someone to Drive It
Your other option is to pay someone else to drive it (or in the case of a towable RV, to tow it with their own vehicle). You'll hand over your RV, they'll drive it to its destination, and you'll pick it up from there. This can save you money versus a transportation service, but it will put extra mileage on your RV.
What Is the Best Way to Transport an RV?
The best way to transport your RV depends on your RV, destination, and other factors. For short trips, hiring someone to drive it will typically be the best bet.
For longer journeys, shipping your RV through a transportation service on a flatbed (or boat if leaving the main 48) may be ideal. Transporting your RV this way is best because it puts the least stress on your RV, letting you maximize your RV's lifespan and avoid any sudden repairs.
3 of the Best RV Transportation Company?
There's no shortage of RV transportation companies in the US. Here's some of the best companies available.
1. AmeriFreight
Amerifreight has been in operation since 2004 and is one of the highest rated RV transporters in the U.S. They offer closed and open transportation services throughout the continental U.S., and provide quality service every step of the way. They offer discounts for students, seniors, and military personnel.
2. Roadrunner Auto Transport
RoadRunner Auto Transport is one of the most trusted RV transporters around, with 24/7 vehicle tracking service to give you extra peace of mind while your RV is in transit. In addition to the continental U.S., they can transport your RV to Alaska, Hawaii, Puerto Rico, and all Caribbean islands.
3. Ship Your Car Now
Ship Your Car Now is a top option for anyone who needs to ship an RV internationally, with shipping to most ports worldwide. They provide 24/7 customer support. If you have to make an insurance claim due to damage to your RV in transit, they'll help you through the process.
How Do You Find an Individual to Transport Your RV?
If you want to find an individual to transport your RV, there are a variety of sites to help you do so. The two biggest marketplaces to find someone to transport your RV are Uship and Shiply. Simply create a listing detailing your RV, where it will be transported to and from, and transporters will come to you with quotes.
Once you decide on a quote you like, you simply reach out to the driver and confirm. Then you can begin the process of transporting your RV.
5 Things to Consider When Transporting an RV
When you transport your RV, there's a few things you'll have to consider. Let's take a look at each.
1. Shop Around and Get Quotes
There's plenty of options for transporting an RV, so you should always shop around and get quotes from multiple transporters. This not only helps you pay the lowest cost to transport your RV, but also ensures you'll find a transporter that you like and trust.
2. Should You Buy Shipping Insurance?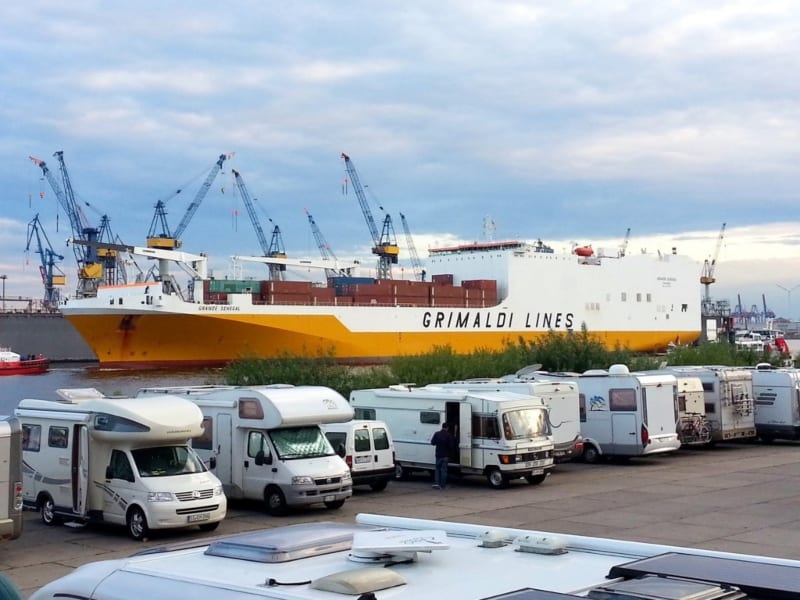 Any transporter registered with the Department of Transportation is required to carry a minimum of 750,000 in liability insurance, so your RV will already be protected. However, in many cases, you may want to pay for extra insurance to cover anything your transporter's insurance won't.
3. Shipping Weight vs. Dry Weight
Your RV's "dry weight" refers to the weight without any cargo, fuel, or anything else extra inside it. Essentially, this is the lightest your RV can be. To help save on shipping costs, it helps to get your RV's shipping weight as close to the dry weight as you can by removing cargo and excess fuel.
4. Distance
RV transportation services are typically charged based on the number of miles traveled. So, the farther you want to take your RV, the more money you'll pay to transport it.
5. Condition of the RV
The condition of your RV will affect your transportation options. If your RV is in poor condition, you should avoid drive or tow away services because of the extra wear and tear this will put on your rig. If the RV is in especially poor condition, it may not even be worth the cost to transport the RV at all.
The 4 Ways How RVs Are Transported?
There are four ways RVs are transported: being towed, being shipped on a flatbed, being driven, and being transported by train.
1. Towing
Having the RV towed to its destination is a common transportation option for towable RVs. Overall, this isn't much different than towing the RV yourself, except you aren't in the driver's seat.
2. Flatbed Shipping
When you transport your RV via flatbed shipping, it's placed on a semi-truck flatbed trailer and taken to its destination. The trailer can be open or closed; closed will be more expensive, but better protects your RV during transit.
3. Driving
The simplest and most cost effective way to transport a driveable RV is to have somebody drive it. This is often referred to as "drive away" transport. You'll simply hand the transporter the keys. They'll drive the RV to its destination, where you'll meet them to pick the RV up.
4. By Train
Transporting your RV by train isn't particularly common, but it's sometimes done. Most rail companies don't provide auto transport services to the public, only to auto manufacturers. However, if you're on the east coast, Amtrak offers auto transport services between Virginia and Florida.
Can You Ship an RV Through Major Shipping Companies Like UPS, FedEx, USPS, or DHL?
If you want to ship your RV, you won't be able to use a typical package delivery service. None of the major shipping companies, such as UPS, FedEx, DHL, etc., offer vehicle transportation services to consumers. And even the smallest RV far exceeds the maximum package size of any carrier.
For example, UPS limits packages to 150 lbs, 108 inches in length, and 165 inches combined length and girth.
It's true that many shipping companies do offer auto transportation, but they only do so for large businesses like vehicle manufacturers.
How to Prep Your RV for Transport
You'll need to properly prepare your RV before you can have it transported. When preparing your RV for transport, you should:
Secure all doors, windows, and cabinets shut
Take down anything that's on the walls, or secure it in place
Turn off all electronics and appliances
Make sure there are no loose items in the RV
Disconnect the power supply and the gas lines
Lock your slideout if you have them
Do a full inspection of your battery, fluids, tires, engine, etc.
How Long Does It Take to Ship My RV?
The exact time to transport your RV depends on how you ship it, and how far. Obviously, cross-country and international trips will take longer. However, generally speaking, it will take anywhere from 5 to 11 days to transport an RV.
Is the Cost to Transport an RV Worth It?
The cost to transport your RV varies depending on a lot of factors, like the size and weight of your RV, and how far you want to go. Domestic transport prices range from a few hundred dollars to $3,000. Transporting your RV outside of the continental U.S. to Alaska, Hawaii, or internationally could cost around $5,000.
The cost to transport your RV won't be cheap. But the cost can be worth the cost for snowbirds that don't want to deal with long trips, people moving to another country, or for anyone buying an RV from another state.
---
Related Reading:
---
About the author:
About the author:
Jennifer Jennings is a full-time RVer and part-time van lifer. She is one half of DashboardDrifters.com and the founder of RVSpotDrop, a web service for full-time RVers.